Henley Business School is launching two new events for their Creative Dynamics Series, "Tuning In" and "Marketing with Byte(s)". These sessions are designed for executives working in the music industry.
Ted Cohen will chair "Tuning In". The event focuses on leadership and strategy in the digital economy.
"Tuning In" will take place at Henley on October 14 at 9:30 AM.
For more information, please visit http://www.henley.ac.uk/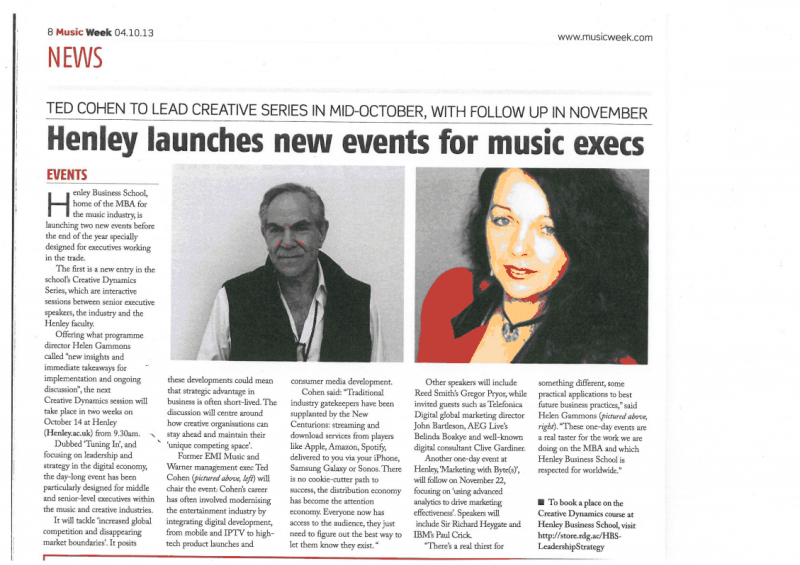 " alt="Music Week Announcement" />
Posted by Ted • Thursday, October 3, 2013 .